Coro
nex

–
The Cycloidal Gearbox by Nidec-Shimpo


Extremely compact design combined with highest precision. This is the most apt description of the cycloidal gearbox from Nidec-Shimpo.


Thanks to the newly developed cam disc from Nidec-Shimpo, the Coronex ER-P series has decisive advantages:


High efficiency
High positioning accuracy
Backlash-free
Low noise
High stiffness
Hollow shaft available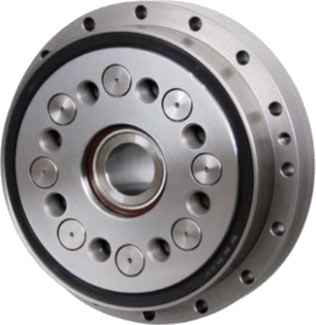 Coronex – the cycloidal gearbox for high-precision movements is suitable for many applications. However, it is virtually predestined for applications where maximum positioning accuracy is required, such as industrial robots and machine tool construction, .
CORO
NEX

Animation: