FLE
X

WAVE –


The high precision Strain Wave Gearbox for robotics

Nidec-Shimpo Corporation is a global leader in various high precision gear technologies. Based on increased demand for higher accuracy from machine tool and robot manufacturers, Nidec-Shimpo Corporation utilized it's expertise to develop a new gear reduction mechanism.This new strain wave gear, called Flexwave, addresses the need for high torque density in a lightweight, compact package, combined with zero backlash and highreduction ratios.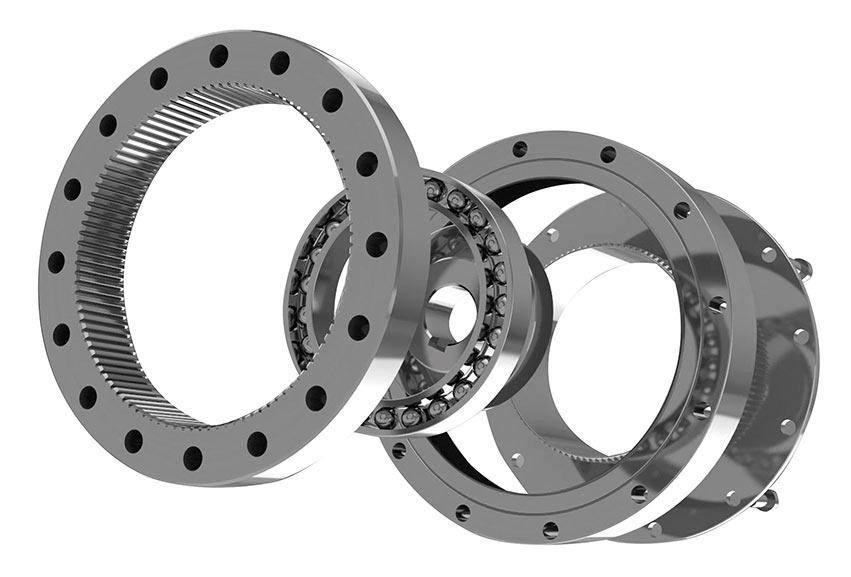 Reduction Mechanism:
Flex gear and elastic bearing take elliptic shape with the cam inserted.
Flex gear and internal gear are engaged at both ends of the long axis of the ellipse in a stable manner.
With the internal gear fixed, when the cam (input) is rotated clockwise, the flex gear (output) rotates counterclockwise. And its rotational speed is determined by the tooth count differential between two gears.
FLE
X

WAVE Animation: